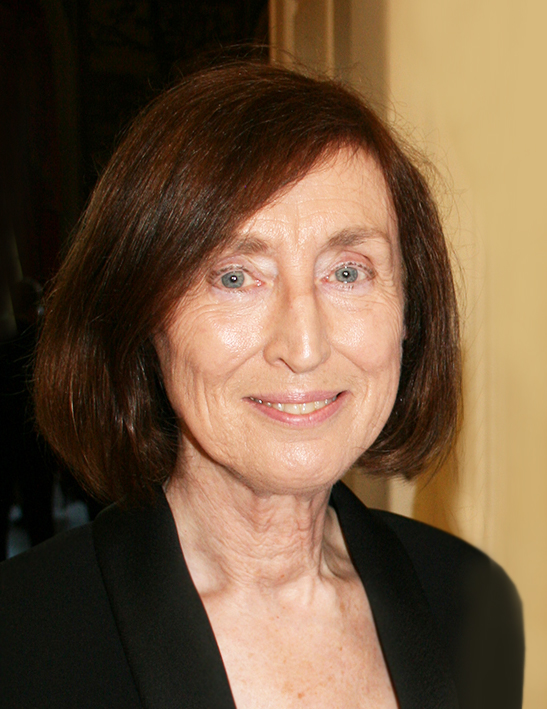 I've always believed that the GASP Workshop at Albury, in the tranquility of the Surrey Hills – together with the fully equipped Mobile Units – deliver so much more than basic engineering and motor mechanics tuition to the young people who are referred on to the charity's specialist programmes.
Alongside discovering how to strip down a four stroke engine, restore a go-kart or build an electric kit car (that's just three examples), these often marginalised students – who, for a range of reasons, may have become disengaged with classroom learning – get the chance to develop their concentration and self esteem and to respect others as they work in a team. Importantly they discover at GASP that they 'can do' … when consistently their experience of education had made them believe that they could not!
And that new found confidence – gained head-first in a bonnet or feet-first under a chassis – encourages transferable skills when the GASP programme ends. I still remember the Head of a Special School explaining to me the pride of one SEN pupil who had jumped three reading levels after he completed a 10-week motor mechanics course with GASP!
So why does all this matter even more in the Covid-19 crisis? Because historically we have seen that GASP becomes an educational sanctuary for many of the girls and boys who have the opportunity to learn here. They may be on the 'at risk' register, find it hard to focus in a mainstream setting, have special needs, been bullied, or face possible exclusion from school. Some are young homeless, wrestling with their demons. At GASP, they find themselves being taught in a workshop setting (static or mobile) that's very different to a classroom, by instructors (qualified engineers) who adopt a no-nonsense 'hands on' approach. The nature of the work they are tasked to undertake forces them to focus and to forget that they are actually engaged in 'learning'. No wonder that week-on-week they often come to see GASP as a refuge.
Over the months of lockdown all this was denied to the very young people in our communities who have been most in need of a safe place, either because they are on the periphery of mainstream education, are experiencing additional mental health issues as a result of lockdown, or for familial reasons (or all of these). We know that attendance at short stay schools (PRUs) was down to just two across Surrey at one point in lockdown. And there are real concerns that some students won't return to their education setting this month (September).
For five months GASP was unable to operate and to provide that sanctuary (even remotely) as an alternative learning provider, despite CEO Alex Thompson – and those of the team who were not furloughed – working actively with referring partners to try to find ways to make it happen. But that didn't stop the team – including Trustees led by Chair, Ian Watson – maximising the opportunities and using the time to prepare for the start-up of the academic year 2020-21, despite almost daily uncertainties and unknowns.
Student and staff safety is paramount and I understand that the GASP Covid Recovery Team continues to meet weekly to review the Covid-19 action tracker, assess the Department of Education and Public Health England's latest advice and guidance, and translate it into updated working policies. And Trustee Bruce Smith (with invaluable experience in the automotive industry) is leading the Health and Safety team and has been providing invaluable updates and practical advice.
GASP is no different to organisations across the globe as it embraces extensive 'What if' scenario planning: Covid on site; Covid in a school bubble; Covid in school; and the practical and financial impact of staff having to self-isolate (practical and financial). As part of this, there has been significant expenditure on PPE for staff, volunteers and attendees and here two long-standing donors, the Geoff Herrington Foundation and funding in Memory of Andy Stallman, have brilliantly stepped up and provided enough protective equipment for the Workshop and Mobile Units until December 2020.
To keep everyone safe, changes in delivery practices have been introduced, with the extended use of the Mobile Units to keep students on their school sites. Workshop Manager, Barrie Birchmore sourced (for free) a 40-foot container unit so that the Workshop could be cleared of equipment to facilitate social distancing for students and staff. There's been a full review of the curriculum – including changes that mean students can experience effective learning whilst maintaining social distancing. Also new are clear links to STEM, numeracy and literacy, and Gatsby Benchmarks. GASP's Programme Co-ordinator, Lynne Regan, promises a portfolio of new activities, with defined learning outcomes for the new term. And alongside that there's been a review of equipment and teaching aids in the Workshop and Mobile Units.
My own links with GASP go back to 2009 and so the invitation to write this introductory Blog – as a Patron – for the re-designed website felt right for me and I am grateful to the Board and CEO. But it also felt right to write it when I could report that GASP is once again open for business. And it is. On 19th August, sessional instructors Howard James and Simon Boyden drove one of the GASP Mobile Units to the Amber Foundation near Dorking, to deliver the first of a 10-week programme of workshops to a group of young adults experiencing homelessness. The sessions are funded in Memory of Andy Stallman and the task is to renovate the bodywork of a Red Bull soapbox, and to add a braking structure and restore and modify the hydraulically damped suspension system. For the young group members, who have been isolated throughout lockdown, it's a fantastic opportunity to get involved in this project, learn new skills that might lead them into further training and/or employment, and to discover how good it feels to work as a team.
And there's more. The Workshop sessions re-opened on 8th September, with a new cohort of students from Jubilee High School starting on a one-year programme. The team reports that the students adapted easily to the PPE and Covid-19 policies and worked enthusiastically on the large four-stroke engines.
I am writing this on 14th September 2020 and have just had a quick update from CEO, Alex. This week and next, students from another four schools are due to start back, either in the Workshop or with Mobile delivery. And she has exciting news about a potential alliance with Brooklands Museum (historically a partner organisation for GASP) that promises to offer new training opportunities for students.
All this could change tomorrow, or next week, or next month, of course. What the past tumultuous months have shown us is that no amount of meticulous preparation and planning can defend an organisation against a rising UK Covid R number, until we have a vaccine. But for now the 'new normal' looks positive and l want to end this Blog by congratulating the management, staff and trustees who are working so collaboratively to maintain GASP as the educational sanctuary it has been for more than a decade. Despite Covid-19, it remains a safe place for some of the most vulnerable young people in our Surrey communities.
Sally Varah, MBE DL
Sally was Chair of Trustees from 2009 to 2019 and is now a Patron of the charity. In 2016 she was awarded the MBE, in part for her developmental work as GASP Chair.