2020
We so proud to have been part of these amazing story about Tasha who was homeless and came to us through the amazing Amber Foundation.
It has been a privilege to watch her re-engage with education through vocational learning at GASP. We are so delighted to hear that renovating an old go-kart at GASP inspired Tasha to re-enrol at college to do a course in Mechanics – read more about her story here:
2019
GASP Motor Project supports 10,000 mile rally challenge 
The GASP Motor Project was approached by Silent Pool Distillers who were contemplating sponsoring John Griffiths to take part in the Mongol Rally, an 'Extreme' Adventure. It was hoped that the young people attending our evening workshops could help prepare the rally car for this low budget event, where the car (maximum engine size of one litre) should cost less than £500!
Some months earlier GASP had been given a VW Polo by one of our volunteers. This proved to be the ideal rally car and was donated to the cause. The GASP team of volunteers and young people got to work on the Polo, sorting out the brakes and servicing it. Silent Pool Distillers had the car 'wrapped' in their colours, all in time for John and his wife to start the 10,000 mile trip to Mongolia on 19th July.
Having followed the progress we were thrilled to hear that the 18 year old car, covered the 10,000 miles crossing through seven time zones and some of the most demanding terrain. Our team crossed the finish line in 15th place out of 550 teams  on 18 August.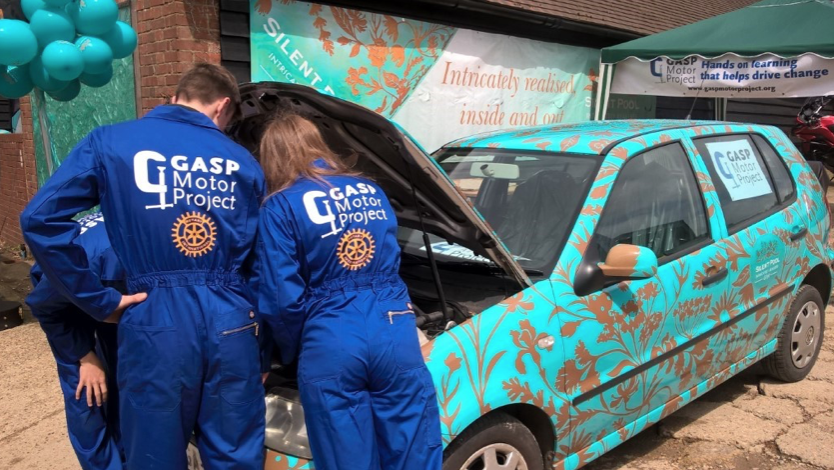 Visit by HRH The Earl of Wessex – 23rd February 2017
HRH The Earl of Wessex visited the GASP Motor Project Workshop at The Sand Pit, Albury on Thursday 23rd February 2017. He met young people from across Surrey who were learning basic motor engineering skills, as part of the accredited programmes delivered in the GASP workshop.  The Earl unveiled a plaque to mark his visit.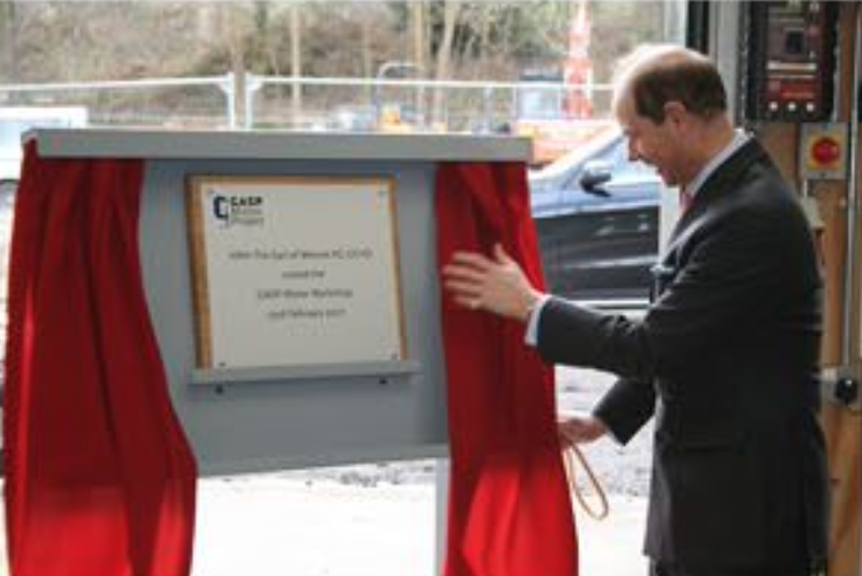 2016 – GASP students prepare for Goodwood debut

2014 – The Lord Chancellor sees GASP students at work

2012 – HM Lord Lieutenant opens GASP Motor Workshop